Startups: Financing, Risk and Sustainability
Startups:
business ventures (emerging and usually promising) in the early stages of their operation. In
Startups
the subject of activity is almost always highly original, pioneering but also high risk-high reward.
Startups Financing
A business idea, as innovative, dynamic and promising as it may be, needs capital to be translated into a business venture and profit. Such capital, sometimes less and other times more important, may come from the savings of the "startupper" or from its close environment.
Thus, the case of financing coming from the startupper's close environment is not the most common one. Alternatively, financing comes from:
(a) Business Angels. "Angel investors" are the ones who, first and above all will believe in the innovative idea and will agree to fund it. Angel investors will undertake high risk, acting individually or organized into an angel fund.
(b) Venture Capitals. It is an organized fund of investors, with high-level professionals. In addition to capital, experience and knowledge in strategic, development, sales, administration, operation, marketing, and other issues, are also provided.
(c) The Crowdfunding platforms. The "crowd" funding will come from the use of an on-line platform. The participants fund the idea with small amounts each. In Greece there is a relevant legislative provision thus with limited implementation to date.
(d) Banks. This is not a common ase in our country, as banks typically look to finance existing businesses long established and with good-standing financial data.
(e) The European Union. These funds are channeled directly or through programs managed at national level.
(f) Business Incubators. Business Incubators usually provide support at a practical level (premises, furniture, equipment, administrative support, contacts) or/ and short – term support and financing.

Risk
It is not reasonable for a young, optimistic and promising entrepreneur to expect the financing and support of an investor (or of a simple lender) without being ready to take the risk. And the specific risk concerns the provision of adequate collateral (personal or real – when available). It also refers, most commonly, to the commitment of an important part of the business and of his business freedom. This can be translated into a transfer to the investor of a part of the company's share capital, into accepting drastic restrictions on making business decisions etc.
Startups' Sustainability
The interests of the contributor / investor and the entrepreneur are partly identical and partly conflicting. The sustainability of the start-up is a common goal. The rapid and lucrative exploitation of the business idea as well. What will happen, however, if there are conflicts over the range of powers of each party? How to deal with the investor's claim for collateral or with the pressure to restrict the business freedom of the startuper who is also the owner of the idea?
In a country where 50% of startups fail within three years, the assistance of appropriate consultants is proving critical. Especially from a legal perspective.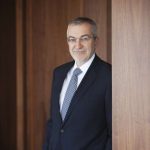 P.S. This article has been published in Greek in MAKEDONIA Newspaper and portal makthes.gr  (September 30, 2018)