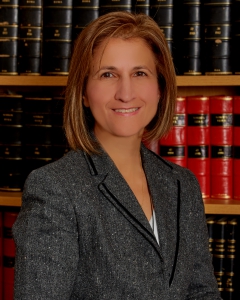 Professional experience
She was Special Expert at the Hellenic Competition Committee (1997-2000) and served as a member of the Hellenic Competition Committee (2000-2003). During 2007-2009 Alexandra represented the Hellenic Bank Association in the European Payment Council Legal Support Group. She has been Scientific Fellow at the Max Planck Institute – Munich on Innovation and Competition (1992-1994, 1998-1999, 2000-2001) and Visiting Scholar at UPenn (2010).
Alexandra has also served as a member of law-making committees in the field of competition law, banking law, capital market law, trademarks, consumer protection and corporate law. In addition, she is member of the Academic Society for Competition since 2007 and member of the Association of Commercial Law Attorneys. Alexandra has also served as a member of the Athens Bar Examination Committee (in the field of Commercial Law).
Expertise
Alexandra specializes in Competition Law, Corporate Law, Trademark and Patent Law, Securities Regulation and Banking Law, while she retains regular contact with the Hellenic Competition Commission, as well as all other relevant public institutions and ministries.
Summary
Alexandra Mikroulea is Associate Professor of Commercial Law in the Faculty of Law at the Athens University. She also works in the Legal Unit of the National Bank of Greece as Head of the Competition Law Department. Alexandra is the author of several books on Competition Law, Banking Law, Corporate and Commercial Law, has published numerous articles in Greek and international law journals and is a regular speaker at conferences in Greece and abroad.
Contact Us
Nikis Avenue & 1, Morgenthau st.
546 22 Θεσσαλονίκη
Τ: (+30) 2310 27 80 84,
(+30) 2310 26 88 33,
(+30) 2310 22 60 30
F: (+30) 2310 226 496
E: [email protected]