Participation in SAMARAS & PARTNERS' Workshop for GDPR
 KOUMENTAKIS & ASSOCIATES Law Firm was invited and participated in the workshop for GDPR organized by SAMARAS & PARTNERS, in which Mr. Constantinos Kornilakis, Partner of KOUMENTAKIS & ASSOCIATES, made a presentation entitled "Introduction to the institutional framework for the protection of personal data: Rights and Obligations".
The workshop, which has been a great success, was held at the Thessaloniki International Fair (TIF) with the support of the Exporters' Association of Northern Greece and had the topic "The New European Regulation for the Protection of Personal Data (GDPR) and Useful Tools for Cyber Risk Insurance".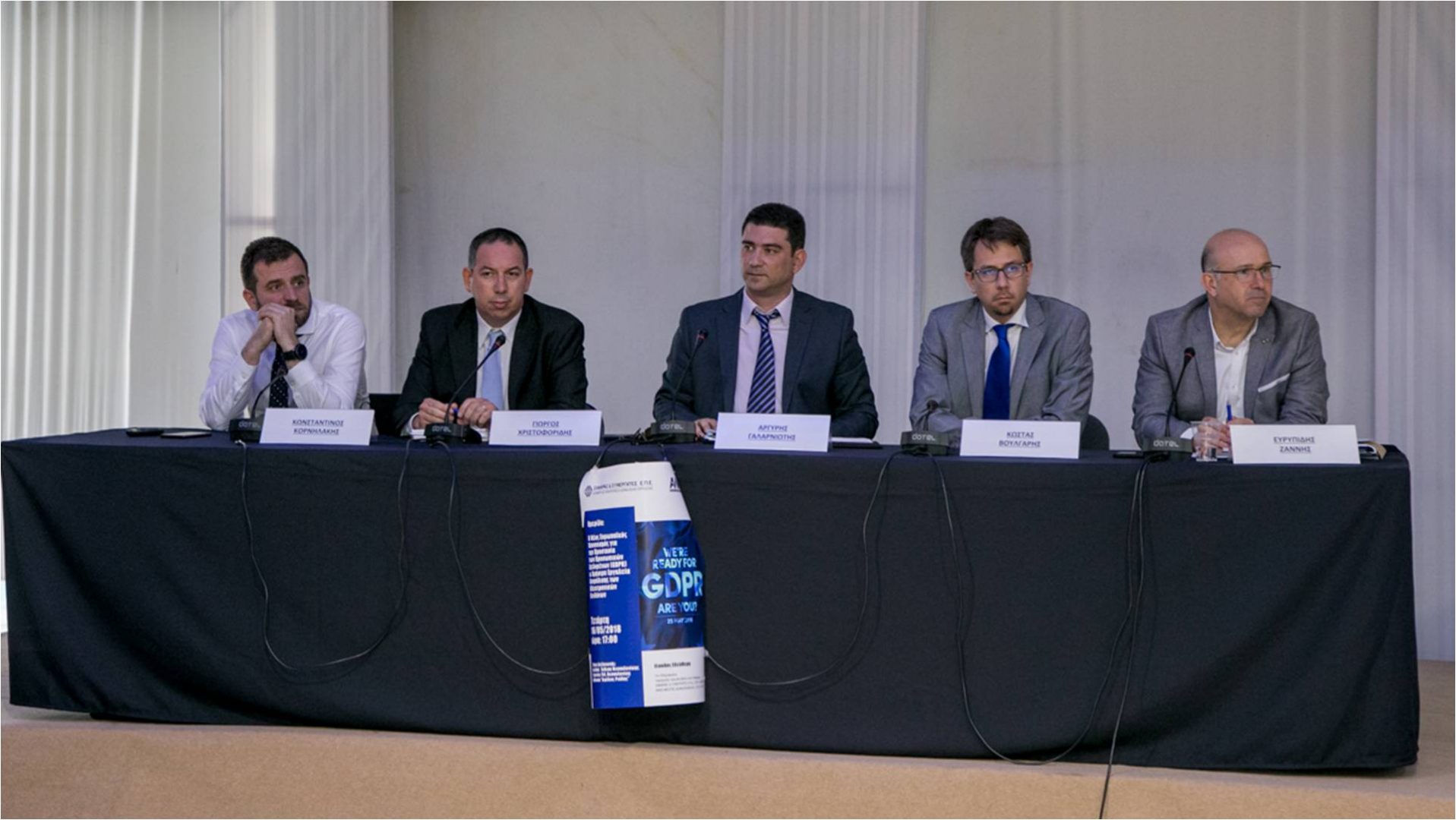 The purpose of the workshop for GDPR was to inform companies on the requirements of Regulation 2016/679 (GDPR) and on the basic guidelines and actions that each company should take to comply with the Regulation. In addition, useful tools for cyber risk insurance were presented by AIG GREECE.
Mr. Grigoris Tassios, President of the Panhellenic Federation of Hoteliers, and Mr. Kyriakos Loufakis, President of the Exporters' Association of Northern Greece, welcomed the participants and contributed to raising awareness and concerns of the stakeholders and in this context, of the entrepreneurs, scientists and representatives of the organizations that attended the workshop. The event was dynamic, and the participants contributed in a constructive manner to the exchange of views and the promotion of fruitful dialogue.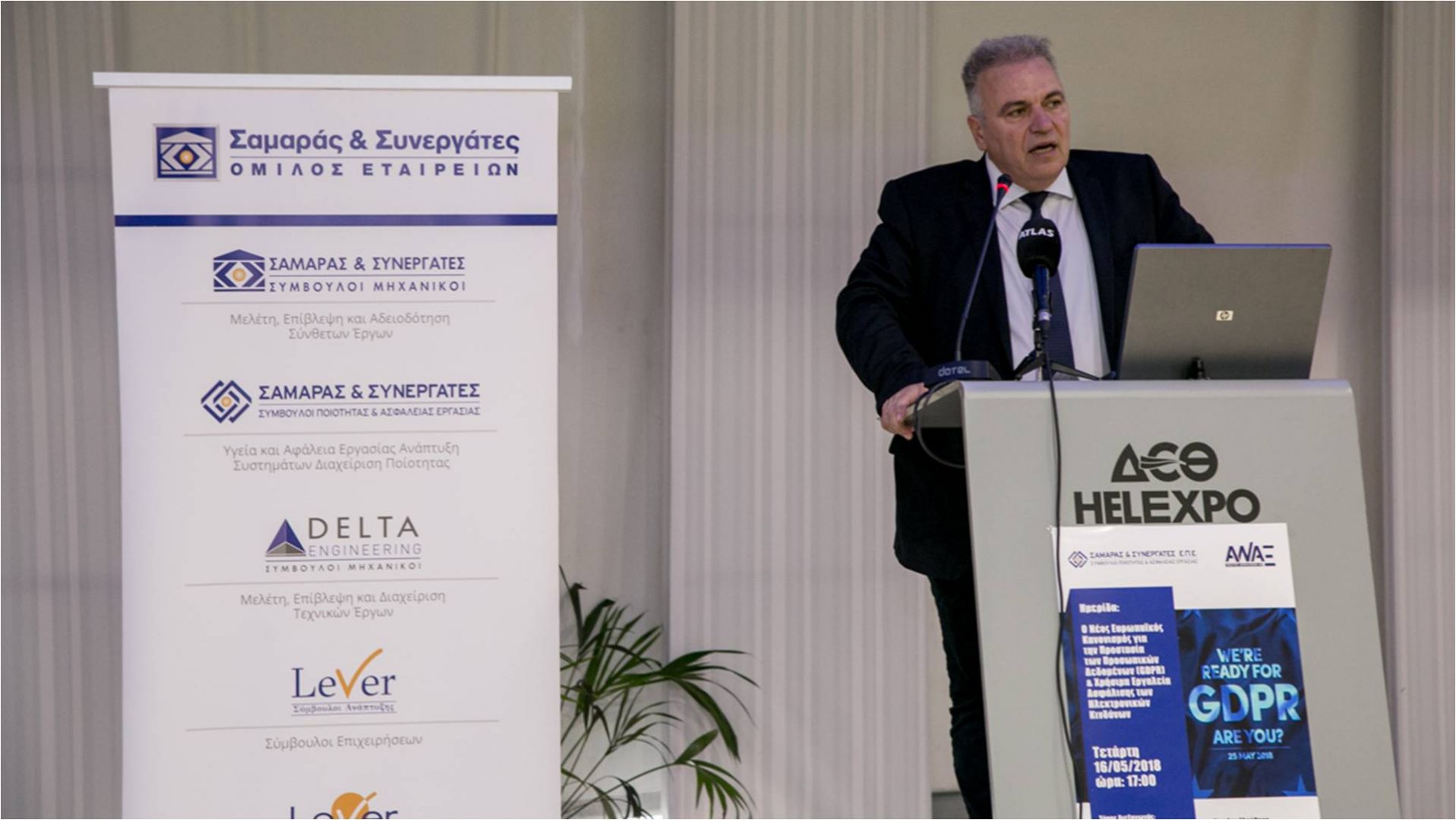 The opening statements of the workshop for GDPR were:
"Introduction to the institutional framework for the protection of personal data: Rights and Obligations", Constantinos Kornilakis, Partner of KOUMENTAKIS & ASSOCIATES
"Requirements – Harmonization Guidelines – Indicative Technical and Organizational Measures", Christoforidis Giorgos, General Manager of SAMARAS & ASSOCIATES LTD
"Cyber Risks and Personal Data Leakage: The Last Line of Defense", Kostas Voulgaris, Financial Lines & Casualty Manager of AIG HELLAS