Μας απασχόλησαν, ήδη, οι μετοχές της ΑΕ, η λειτουργία και η αξία τους. Επίσης: τα εξ αυτών δικαιώματα και οι υποχρεώσεις. Μας απασχόλησαν επίσης οι κοινές, οι ονομαστικές και οι άυλες μετοχές, η υποχρέωση (ή μη) έκδοσης μετοχικών τίτλων καθώς και η υπό/υπέρ το άρτιο έκδοσή τους. Στο παρόν θα μας απασχολήσει μια (πολυεπίπεδα) ενδιαφέρουσα κατηγορία μετοχών: οι προνομιούχες.
Προνομιούχες μετοχές: Έννοια και σκοπός
Οι προνομιούχες μετοχές (άρ. 38 του ν. 4548/2018) είναι εκείνες που (κατ' απόκλιση από την αρχή της ισότητας που διέπει τις μετοχές-άρ. 36 §1), παρέχουν περισσότερα, έναντι των κοινών, περιουσιακά δικαιώματα και προνόμια στους κατόχους τους.
Οι καταθέσεις σε τράπεζες και οι επενδύσεις σε τραπεζικά προϊόντα δεν αποτελεί, πλέον, προσοδοφόρα τοποθέτηση. Ασφαλείς τοποθετήσεις (οι οποίες θα δικαιολογούσαν μηδενικά ή αρνητικά επιτόκια) δεν υφίστανται. Διερευνώνται, από μακρού χρόνου, διαφορετικές -έστω και περισσότερο «επιθετικές»- εναλλακτικές. Μεταξύ αυτών: και η συμμετοχή στο μετοχικό κεφάλαιο της ΑΕ-μέσω προνομιούχων μετοχών.
Η ΑΕ, από την άλλη πλευρά, είναι σε θέση να προσφέρει, μέσω των προνομιούχων μετοχών, τα -κατά περίπτωση- κατάλληλα κίνητρα προκειμένου να προσελκύσει κεφάλαια. Επιτυγχάνει, με τον τρόπο αυτό, τη χρηματοδότησή της, χωρίς την υποχρέωση επιστροφής κεφαλαίου και (κατά κανόνα) τόκων-όπως, υπό φυσιολογικές συνθήκες-σε περίπτωση δανεισμού, θα όφειλε να πράξει.
Οι προνομιούχες μετοχές και τα οφέλη της ΑΕ
Ακόμα κι αν το συμφωνημένο «αντάλλαγμα» για τον κάτοχο προνομιούχων μετοχών είναι ο τόκος, υπάρχουν σημαντικές διαφοροποιήσεις από μια, αντίστοιχου ύψους, χρηματοδότηση με τη μορφή του απλού ή ομολογιακού δανείου. Μεταξύ αυτών: η καταβολή τόκου στον μέτοχο-κάτοχο προνομιούχων μετοχών αποτελεί για την ΑΕ (εκπεστέα από τα έσοδα) δαπάνη, σε αντίθεση με τα κέρδη που διανέμει.
Οι προνομιούχες μετοχές διευρύνουν την κεφαλαιακή βάση της ΑΕ, βελτιώνουν τους χρηματοοικονομικούς της δείκτες και την  πιστοληπτική  της ικανότητα. Ο πιστωτικός κίνδυνος του επόμενου χρηματοδότη θα είναι (εξ αντικειμένου) περισσότερο απομειωμένος: η κεφαλαιακή βάση και χρηματοοικονομικοί δείκτες της ΑΕ θα είναι περισσότερο βελτιωμένοι. Αναπόδραστη συνέπεια θα αποτελεί η ευχερέστερη εξεύρεση (νέων και φθηνότερων) χρηματοδοτήσεων-στη βάση της λογικής της μείωσης του πιστωτικού κινδύνου. Θα καταστεί, για τους ίδιους λόγους, περισσότερο ελκυστική για υποψήφιους-νέους επενδυτές.
Η διαδικασία έκδοσης των προνομιούχων μετοχών
Η έκδοση προνομιούχων μετοχών προϋποθέτει αρχική (ή επιγενόμενη) καταστατική πρόβλεψη. Η σχετική απόφαση (εφόσον πρόκειται για τροποποίηση του καταστατικού) λαμβάνεται από τη ΓΣ με τη συνήθη απαρτία και πλειοψηφία. Στην περίπτωση, όμως, της έκδοσης προνομιούχων μετοχών μέσω της αύξησης του μετοχικού κεφαλαίου της ΑΕ απαιτείται σχετική απόφαση της ΓΣ: λαμβάνεται με αυξημένη απαρτία και πλειοψηφία (άρ. 130 §§3 και 4 και άρ. 132 §2). Κι ας μην ξεχνάμε πως οι συγκεκριμένες αποφάσεις (τροποποίηση καταστατικού και απόφαση αύξησης του κεφαλαίου είναι δυνατό να συνυπάρξουν στην ίδια ΓΣ (άρ. 4 §5). Σε περίπτωση που προϋπάρχουν προνομιούχοι μέτοχοι στην ΑΕ (προ)απαιτείται (αρ. 25 §§3 και 4 και 25 §1) εγκριτική απόφαση της συνέλευσής τους αλλά και άσκηση του δικαιώματος προτίμησής τους.
Δυνατή είναι, επίσης, η μετατροπή κοινών μετοχών σε προνομιούχες -χωρίς αύξηση του μετοχικού κεφαλαίου της ΑΕ- επιφυλασσομένης της αρχής της ίσης μεταχείρισης των μετόχων (άρ. 38 §7). Και στην περίπτωση, όμως, αυτή απαιτείται αυξημένη απαρτία και πλειοψηφία της ΓΣ που θα λάβει τη σχετική απόφαση.
Τα προνόμια
Η μερική ή ολική απόληψη του διανεμόμενου μερίσματος, πριν τις κοινές μετοχές.
Η προνομιακή απόδοση εισφοράς των δικαιούχων των μετοχών από το προϊόν μείωσης του μετοχικού κεφαλαίου ή το προϊόν εκκαθάρισης, συμπεριλαμβανομένης της συμμετοχής αυτών στα υπέρ το άρτιο ποσά, τα οποία είχαν τυχόν καταβληθεί.
Η καταβολή σωρευτικού μερίσματος (κι ως τέτοιου νοούνται τα μερίσματα προηγούμενων εταιρικών χρήσεων τα οποία δεν καταβλήθηκαν στους προνομιούχους μετόχους εξαιτίας της μη διανομής κερδών).
Η καταβολή σταθερού μερίσματος ή η μερική, μόνον, συμμετοχή στα κέρδη της εταιρείας.
Η απόληψη τόκου, είτε με παράλληλη πρόβλεψη της προϋπόθεσης περί μη συμμετοχής στα κέρδη της εταιρείας για συγκεκριμένο χρονικό διάστημα είτε χωρίς σχετική πρόβλεψη.
Το δικαίωμα ψήφου
Οι προνομιούχες μετοχές είναι δυνατό να εκδοθούν με (ή χωρίς) δικαίωμα ψήφου. Στην περίπτωση έκδοσής τους χωρίς δικαίωμα ψήφου, δεν προσμετρώνται στην απαρτία και πλειοψηφία για τη λήψη απόφασης της ΓΣ. Η ονομαστική τους αξία λαμβάνεται υπόψη, όμως, στην άσκηση των δικαιωμάτων μειοψηφίας. Περιορισμός ως προς τον αριθμό των προνομιούχων μετοχών χωρίς δικαίωμα ψήφου που είναι δυνατό να εκδώσει η ΑΕ δεν υφίσταται. Να θυμίσουμε μόνον ότι είναι, σε κάθε περίπτωση, αναγκαία η ύπαρξη μιας, έστω, κοινής μετοχής στην ΑΕ (άρ. 37 §2).
Είναι, επίσης, δυνατή η έκδοση προνομιούχων μετοχών με περιορισμένο δικαίωμα ψήφου (για ορισμένα, μόνον, θέματα που προσδιορίζονται στο καταστατικό της ΑΕ-άρ. 37 §4).
Οι μετατρέψιμες προνομιούχες μετοχές
Οι προνομιούχες μετοχές είναι δυνατό να εκδοθούν ως μετατρέψιμες σε κοινές ή προνομιούχες άλλης κατηγορίας (άρ. 38 §3), στη βάση σχετικής (αρχικής ή επιγενόμενης) καταστατικής πρόβλεψης. Το καταστατικό πρέπει να ορίζει τους όρους και προθεσμίες αλλά και την υποχρεωτικότητα (ή μη) της μετατροπής. Το δικαίωμα μετατροπής είναι δυνατό να προβλεφθεί, για πρώτη φορά, με την απόφαση της ΓΣ για την έκδοση των προνομιούχων μετοχών (άρ. 38 §3). Στην περίπτωση επιγενόμενης της έκδοσής τους απόφασης, απαιτείται αυξημένη απαρτία και πλειοψηφία τόσο από τη ΓΣ των κατόχων κοινών μετοχών όσο και από εκείνη των προνομιούχων (άρ. 38 §8 εδ. α΄ και β΄).
Κατάργηση ή περιορισμός των προνομίων
Η ολοσχερής κατάργηση των προνομίων των προνομιούχων μετοχών οδηγεί στη μετατροπή τους σε κοινές. Περιορισμός τους λαμβάνει χώρα στην περίπτωση που ένα από τα περισσότερα προνόμια καταργείται ή περιορίζεται καθώς και όταν εκδίδονται νέες προνομιούχες. Προϋποτίθεται, σε κάθε τέτοια περίπτωση, απόφαση της ιδιαίτερης συνέλευσης των προνομιούχων μετόχων που λαμβάνεται με αυξημένη απαρτία και πλειοψηφία.
Το «Way Out» της επένδυσης
Η δυνατότητα ρευστοποίησης της επένδυσης αποτελεί σημαντική παράμετρο για την επιλογή της. Κι όταν ως επένδυση επιλεγεί η κτήση προνομιούχων μετοχών, είναι δυνατό να την καταστήσουμε περισσότερο ελκυστική με τη ταυτόχρονη έκδοσή τους ως εξαγοράσιμων: ως ένα, επιπρόσθετο-δηλ., «προνόμιο». Στο συγκεκριμένο πλαίσιο, ο χρόνος και τρόπος ρευστοποίησης της επένδυσης θα είναι εκ των προτέρων καθορισμένος όπως, εξάλλου, και το συνολικό-τελικό όφελος του επενδυτή.
Η έκδοση προνομιούχων μετοχών αποτελεί, συχνά, μια εξαιρετικά ενδιαφέρουσα επιλογή τόσο για την ΑΕ όσο και για τον επενδυτή. Η πρώτη, μέσω αυτών, προσελκύει επενδυτικά κεφάλαια, ενισχύει την κεφαλαιακή της βάση, αυξάνει την πιστοληπτική της ικανότητα, γίνεται περισσότερο ελκυστική σε υποψήφιους επενδυτές. Η κατοχή προνομιούχων μετοχών, από την άλλη, αποτελεί μια εναλλακτική (και, συχνά, ιδιαίτερα ενδιαφέρουσα) επενδυτική επιλογή. Η προσθήκη (ή μη) δικαιώματος ψήφου είναι δυνατό να ικανοποιήσει επιμέρους ανάγκες κι επιλογές των εμπλεκομένων προσώπων. Στην περίπτωση, μάλιστα, που οι προνομιούχες μετοχές συμφωνηθούν εξαγοράσιμες το σχήμα είναι δυνατό να καταστεί περισσότερο ελκυστικό, τόσο για τους υφιστάμενους όσο και για τους νέους μετόχους. Περί αυτών όμως σε επόμενη αρθρογραφία μας.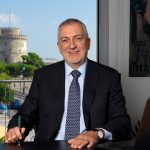 Stavros Koumentakis
Managing Partner
P.S. A brief version of this article has been published in MAKEDONIA Newspaper (July 3rd, 2022).
Disclaimer: the information provided in this article is not (and is not intended to) constitute legal advice. Legal advice can only be offered by a competent attorney and after the latter takes into consideration all the relevant to your case data that you will provide them with. See here for more details.