Entrepreneurship Program Of Mandoulides Schools
 For a second consecutive year, "Koumentakis & Associates Law Firm" cooperates with Mandoulides Schools within the framework of the latter's Entrepreneurship Program. The program is implemented with the aim of enhancing experiencing vocational guidance for students over 16 years of age.
Within the framework of the Entrepreneurship Program of Mandoulides Schools, "Koumentakis & Associates Law Firm" hosted for 4 weeks the student Mr. Konstantinos Zissis, who attended the main activities of the firm and was informed about issues related to the scientific subject.
The Entrepreneurship Program In Koumentakis & Associates
In our firm, we are delighted to participate in the innovative Entrepreneurship Program of Mandoulides Schools. We are proud to actively participate in the effort of talented and promising young people to meet with attorneys and legal advisors into active action. We believe that by participating in experiencing education and by supporting such initiatives, we contribute to the decision-making process for proper studies and immediate professional reintegration.
Koumentakis & Associates Law Firm encourages the experiencing education and development of pupils and students through work. Within the firm's environment, trainees feel new experiences, explore their professional interests and develop new skills. At the same time, they have the opportunity to get acquainted with tools and methods that help them acquire assets of great value.
Mandoulides Schools give special attention to experiencing education while remaining faithful in the provision of high educational services. The pioneering Entrepreneurship Programs have been created to connect their students with innovative organizations and companies in the region and learn through them.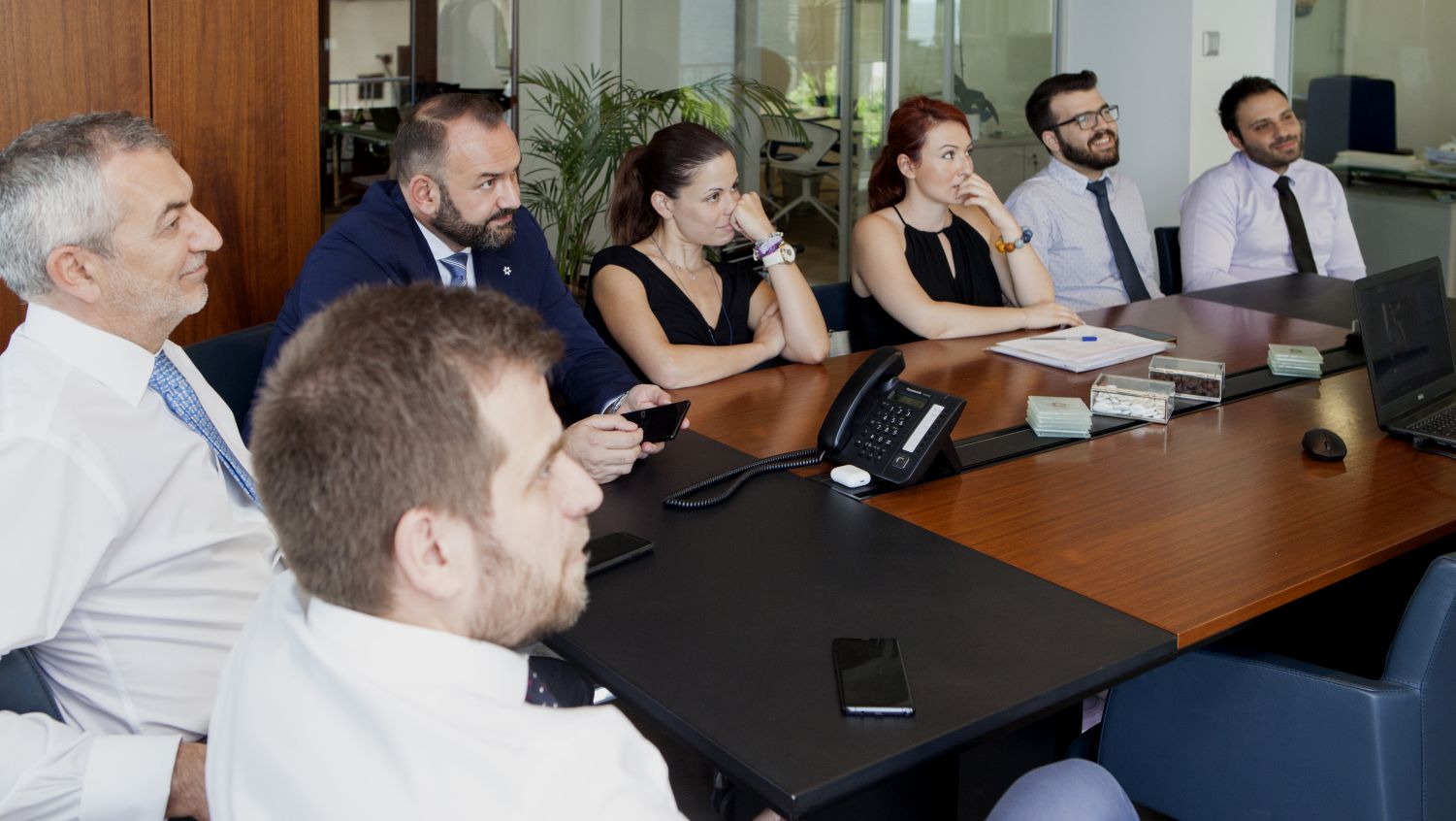 The Entrepreneurship Program And Experiencing Vocational Guidance
The Entrepreneurship Program of Mandoulides Schools  is part of the experiencing school vocational guidance, which is cultivated in the Schools through a series of actions (Three-day School Vocational Guidance, educational visits and projects under the STEAMulator program, 100 Mentors) aiming at better information, but also the acquisition of experiencing knowledge.
The duration of the programs is four weeks divided into two phases. In the first phase, students are introduced to the basic principles of operation of a company. In the second phase of the Programs they acquire experience in its premises, with daily presence, participation in meetings, dialogue with executives and familiarity with the subject.