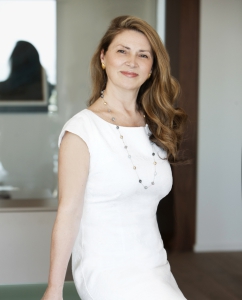 Summary
Born in Thessaloniki in 1958. She was hired by Macedonia Thrace Bank in 1983. From 1988 until her retirement (2000) she was the Office Manager of the Bank's CEO (serving five different consecutive CEO's, including the period after the bank was acquired by Piraeus Bank).
During the last 3 years in Piraeus Bank she was also appointed Head of MarCom of Piraeus Bank Group. At the same time she was head of the Secretariat of the Boards of Piraeus Bank and its subsidiaries.
In the years 1999-2000 she was involved in organizing the office of the CEO of Hellexpo ITF.
Since the year 2000 she is Head of Administration of Koumentakis & Associates and an invaluable and inseparable part of the firm.
Contact Us
Nikis Avenue & 1, Morgenthau st.
546 22 Θεσσαλονίκη
Τ: (+30) 2310 27 80 84,
(+30) 2310 26 88 33,
(+30) 2310 22 60 30
F: (+30) 2310 226 496
E: [email protected]