Ψευδείς ή παραπλανητικές δηλώσεις προς το κοινό
Η «ελαφρά αναμόρφωση» των ποινικών διατάξεων του νόμου για τις ΑΕ (ν. 4548/2018) λειτούργησε (και αυτή τη φορά) παρακολουθηματικά: προέκυψε ως  ανάγκη εναρμόνισης προς τις αλλαγές στο «κύριο» μέρος του νομοθετήματος. Κάτι τέτοιο δεν μας ξενίζει. Το ίδιο συνέβη όταν ο προγενέστερος νόμος τροποποιήθηκε, λ.χ., με τον ν. 3604/2007. Και τότε οι ποινικές διατάξεις του πρώτου δεν απασχόλησαν πρωτογενώς τον συντάκτη του τελευταίου. Επίσης, υπό προϋποθέσεις, είναι κατ' αρχήν αποδεκτό: προσφυγή σε ποινικές διατάξεις δικαιολογείται μόνο ως ύστατο μέσο αντιμετώπισης ενός προβλήματος.
Σε προηγούμενη αρθρογραφία μας (Φ/6.3.22)προσεγγίσαμε εισαγωγικά το ζήτημα των ποινικών ευθυνών στο πλαίσιο της ΑΕ. Σήμερα θα ξεκινήσουμε μια περιδιάβαση στις κατ' ιδίαν ρυθμίσεις, αρχής γενομένης από την πρώτη ποινική διάταξη του άρθρου 176 του ν. 4548/2018 περί «ψευδών ή παραπλανητικών δηλώσεων προς το κοινό».
Κατά το γράμμα της διάταξης, τιμωρείται με φυλάκιση, η οποία μπορεί να φτάσει έως πέντε έτη και με (βαρύτερη σε σύγκριση με το παρελθόν) χρηματική ποινή (από 10.000 μέχρι 100.000 ευρώ) ο ιδρυτής, το μέλος του διοικητικού συμβουλίου ή ο διευθυντής της εταιρείας, ο οποίος εν γνώσει του προβαίνει σε ψευδή ή παραπλανητική δήλωση προς το κοινό.
Η δήλωση αυτή πρέπει (α) να αφορά την κάλυψη ή την καταβολή του κεφαλαίου ή (β) να γίνεται με σκοπό την εγγραφή σε τίτλους που εκδίδει η εταιρεία και αφορά στοιχεία αυτής, τα οποία ασκούν ουσιώδη επιρροή επί των εταιρικών υποθέσεων. Στο πλαίσιο του παρόντος αξιολογείται ως κρίσιμο να υπογραμμιστούν τα εξής:
Το συγγενές νοηματικά και αξιολογικά άρθρο 56 (και το άρθρο 55) του ν. 2190/1920 παρέπεμπε αποκλειστικώς σε «ψευδείς δηλώσεις». Πλέον στο άρθρο 176 εμπίπτει κάθε «ψευδής ή παραπλανητική» δήλωση. Την υποψηφιότητα επομένως για το ρυθμιστικό πεδίο της διάταξης διεκδικούν πέρα από τα «ψέματα» και οι «μισές αλήθειες».
Εξάλλου, όπως και στο παρελθόν, οποιοδήποτε (ακόμη και ένα απλό και μη εκτελεστικό) μέλος του διοικητικού συμβούλιο μπορεί να βρεθεί υπόλογο ενώπιον της ποινικής δικαιοσύνης για «ψευδή ή παραπλανητική» δήλωση διατυπωθείσα ακόμη και προφορικά.
Το γεγονός ότι η δήλωση προέρχεται από κάποιον «insider» της εταιρείας θεωρείται τόσο σημαντικό ώστε καθίστανται σε ορισμένες περιπτώσεις ύποπτες, ενδεχομένως και αξιόποινες, ακόμη και εκτιμήσεις.
Τέλος, (σε αντίθεση με το παρελθόν) είναι αρκετό να διατυπώνεται ψευδής ή παραπλανητική δήλωση προς το κοινό όταν αφορά την κάλυψη ή την καταβολή του κεφαλαίου: δεν απαιτείται επιπλέον σκοπός ούτε πρέπει να αποδειχθεί κάτι τέτοιο. Η δήλωση είναι αφεαυτής αρκετή.
Συμπέρασμα: με το νέο άρθρο 176 του ν. 4548/2018 διευρύνονται τα όρια των ποινικώς αξιόλογων δηλώσεων. Ως εκ τούτου, όλοι ανεξαιρέτως οι εταιρικοί παράγοντες οφείλουν να είναι ιδιαιτέρως προσεκτικοί στις δημόσιες δηλώσεις τους, προστατεύοντας εαυτούς και αλλήλους.
Η αρχή της εμπιστοσύνης είναι ανεκτίμητη τόσο από κοινωνικής όσο και από οικονομικής άποψης. Ο νομοθέτης το αναγνωρίζει αυτό και προτάσσει την προστασία της ακόμη και έναντι αφηρημένων κινδύνων. Εάν «τραυματιστεί» τελικώς, τότε οι συνέπειες σε οικονομικό (για την εταιρεία) και σε νομικό (για τον δηλούντα) επίπεδο είναι δικαιολογημένα οδυνηρές.
Το μήνυμά μας είναι λοιπόν σαφές: μέτρο, σύνεση και ακριβολογία στις δηλώσεις μας!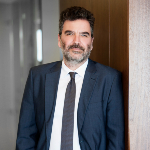 George Karanikolas
Senior Associate
P.S. A brief version of this article has been published in MAKEDONIA Newspaper (April 17th, 2022).
Disclaimer: the information provided in this article is not (and is not intended to) constitute legal advice. Legal advice can only be offered by a competent attorney and after the latter takes into consideration all the relevant to your case data that you will provide them with. See here for more details.